Genesis Family Camp
August 31 – Sept 2, 2018
For families of all ages!
Adults $150.00, Youth (9-18) $50.00,
Children (0-8) $25.00 each for immediate family
members (same household).

Make plans now to come and enjoy the camp setting as a family! Many opportunities will be available throughout the weekend for families to participate in camp activities as families or in small groups.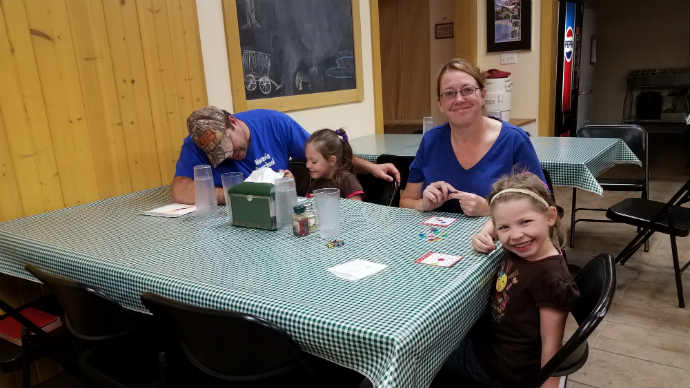 Each evening a challenge from God's word along with time for praise and worship will nurture spiritual encouragement and growth.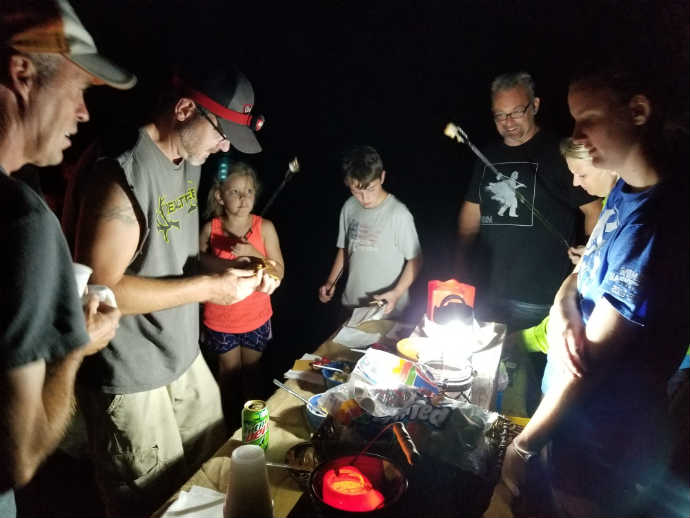 Possible recreational options on grounds would be:
Target sports, Carpetball, Horseback Riding,
Horseshoes, Basketball, Hayrack rides,
Swimming, Softball, Hiking,
Disc Golf, Volleyball, Fishing,
Canoeing, Archery, Kayaking
Other possibilities in the area:
Golf, Shopping, Four wheeling, Water Skiing
Museums, Water Park, Sailing, Biking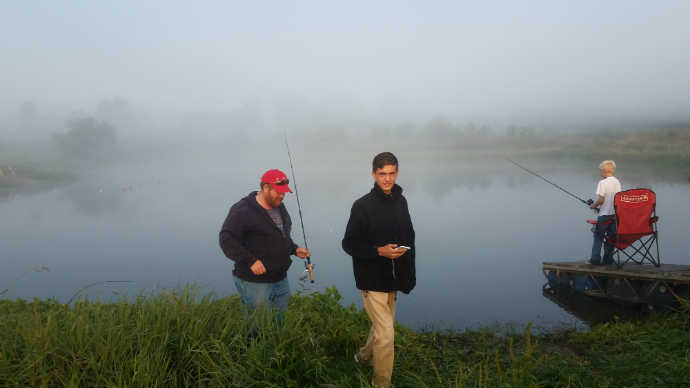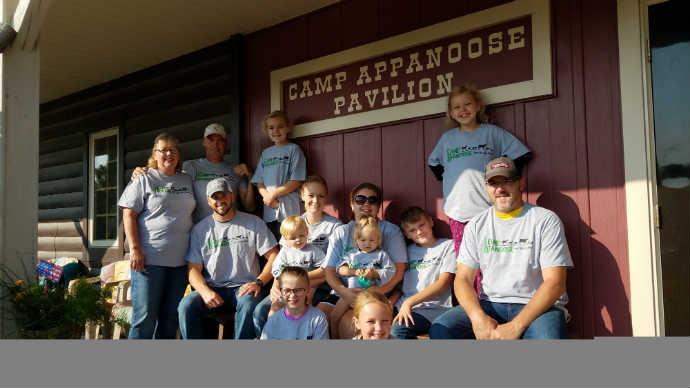 Lodging options at camp consists of the following:
Appanoose Village – RV Park with full hookups (water, electric sewer). Electric only and non electric space is also available.
This area has a modern shower house, a central fire ring and a game cleaning area.
Frontier Village – Conestoga styled covered wagon sleepers accommodate up to eight persons each. They are comfortably equipped with electricity, an air conditioner and lighting.
Bunkhouses – Our bunk houses accommodate eight to ten persons. Each is heated, air conditioned and has an indoor bathroom.
Excellent meals are served in the camp dining hall. Mmmmm
Call 641-649-2491 for prices. Or GET REGISTERED!