Summer Staff Information

Summer and Seasonal Staff
Summer camps offer a variety of opportunities for service in a flexible and challenging environment. While all staff members will qualify to counsel and mentor young persons some will serve in support areas of the camp such as the kitchen, grounds work, house-keeping maintenance and/or special programs. Camp Appanoose attempts to locate older teens and young adults who have a genuine relationship with Christ, a commitment to lifelong learning, a servant's spirit, and excellent physical stamina. Administrative staff desires to provide a nurturing environment in which staff members may grow and gain a greater vision for God's purpose while serving in the ministry of camp.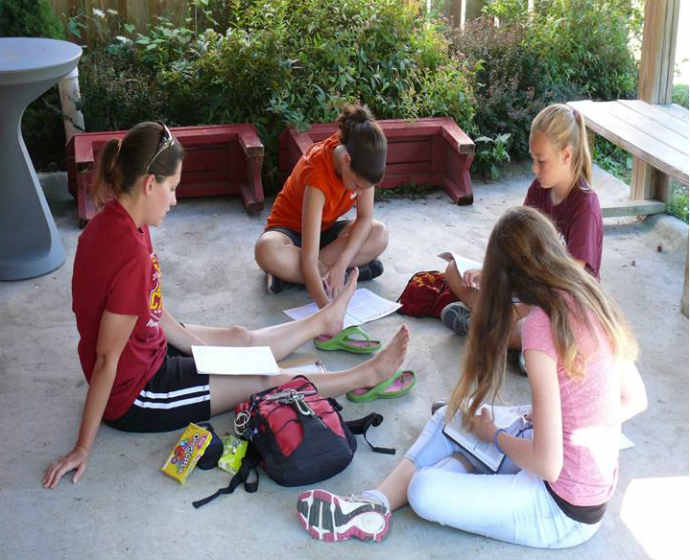 Helping YOU Make YOUR Goal
Perhaps you need an internship or practicum experience in an education, human service, youth ministry or recreational leadership program. Camp Appanoose can assist you in this way. Let us know your needs and we will work with your school in designing a program just for you. A summer or two on staff at camp has provided preparation for future ministry, skillful parenting, or professional careers for others.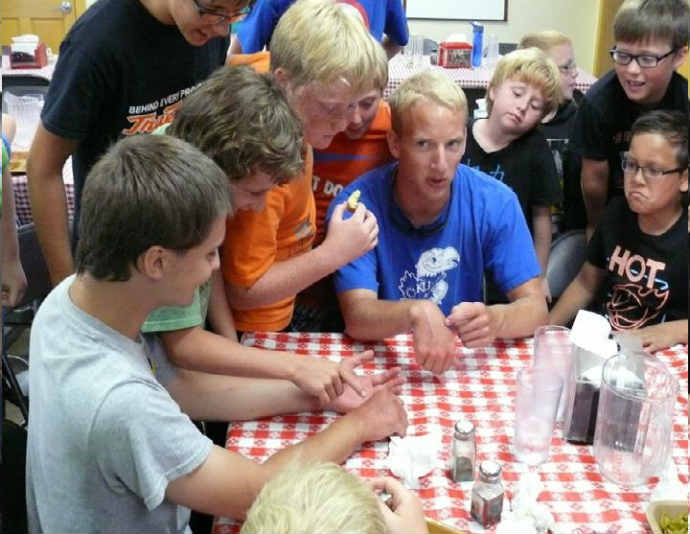 Summer At Camp
Leadership Training Camp (LTC) takes place during the first week of the summer. All summer staff participates in this week of skill development and team building. The LTC week is an enjoyable opportunity for staff members to become acquainted with each other and to build relationships which will be invaluable to a summer of service.
During LTC camp Bible lessons are presented, from the camp Log Book, which counselors will be able to communicate with their campers. Lessons are new every summer, developed in house according to the summer theme. Counselors are taught to use an interactive format with small groups and to extend spiritual training to teachable moments throughout the day.
Most camp programs begin on Sunday afternoon and end on Saturday morning. Staff members have from approximately noon on Saturday until Sunday at 2:00 P.M. to relax, take care of personal needs, complete laundry and perhaps enjoy a time of recreation. Sometimes a staff activity is planned and a worship service is always provided on Sunday morning. Shopping opportunities are within easy driving distance from the camp. Each staff member may plan for a weekend away from camp if desired, and is to be arranged in advance.
Some support ministries include the following:
Activity Leader
Kitchen Staff
Housekeeping
Grounds Crew
Worship Leader
Maintenance
Camp Store
Lifeguarding
Counselors are in many ways the key to the hearts of campers. Serving as "big brother/big sister" mentors to their small group, they have opportunity to teach through both word and life examples. To paraphrase Moses' words in Deut. 6, counselors teach as the campers rise up, as they lie down and as they walk by the way. Counseling is a 24/6 commitment. Because of the intensity of this responsibility counselors are periodically shifted to other camp positions for a week or two.
Personal Benefits
A summer ministry with eternal rewards.
Training in spiritual leadership, a Christian worldview, outdoor skills, first aid, and recreational leadership.
Excellent meals, lodging and laundry facilities.
Opportunity for internships or practicum experiences.
Financial Compensation
a. Base compensation is determined by year in school, educational accomplishment, or years of service.
b. Additional compensation may be added for certification in life guarding, first aid, hunter safety, horsemanship, archery, volleyball, canoeing, or musical skill (guitar or keyboard) with an audition.
c. Missionary support may be raised among friends, family, and local churches if more support is needed. Gifts given through Camp Appanoose, Inc. are tax deductible for the donor and will be given in their entirety to the designated staff person minus the withholding taxes required by law.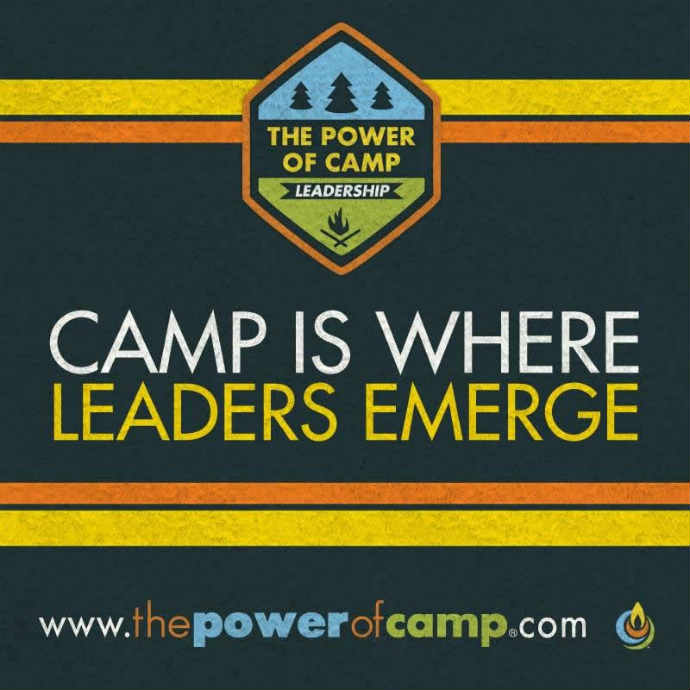 Questions?
You may contact the camp office with questions or to request an application.  Or you can print a 2017 Application .
By phone 641-649-2491
By e-mail – cabar@campappanoose.org
Please send this request to
Cynthia Amsden
Camp Appanoose, Inc.
13380 430th St.
Plano, Iowa 52581-8524