Year-Round Staff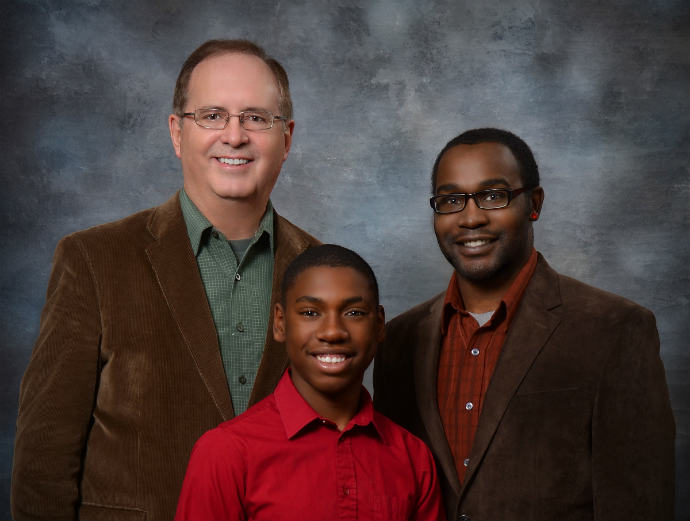 Executive Director, Pat Amsden
"Pastor Pat," has been Executive Director of the camp since its inception in 1989.
He holds a BS degree in Bible from Faith Baptist Bible College in Iowa, an MA in Christian Education from Biola, University in Los Angeles, CA, and post graduate work in sociology from Pepperdine University in Malibu, CA.
He has worked as a chaplain in the Los Angeles County Probation Department, served as pastor of two congregations, worked in urban youth ministry, and directed wilderness camping programs for "at risk" youth.
He is a treatment level foster parent and has fostered adolescent boys for over 30 years. He has two sons. A collie also shares his home.
---
Cynthia Amsden, Development Director
Cynthia has served as Development Director since 2001, and as a summer time volunteer at camp nearly every year prior to that time.
Cynthia has a BS in theology from Faith Baptist College, and holds an M.S.T. in Curriculum and Instruction from Drake University.
She has also completed post graduate studies in art at Biola University.
Cynthia has taught private piano lessons as well as all levels of elementary education including art and music.
Her specific interest is in curriculum development.
She is at home in rural Plano with her collie, Laila.
---
Terry and Sherri Stufflebeem, Program Directors
A graduate of our local Centerville High School, Terry earned a BA in music at Baptist Bible College, Springfield, MO.
He then served as a youth pastor, worship leader, and ACE school administrator before joining the Iowa National Guard.
His years in the guard allowed him to enhance his skills in electronics and communication technology, a skill set which is already becoming invaluable in the ministry here.
With his wife, Sherri, he has four grown children, Meredith (Dave), Megan, Ryan (Rouz) and Justin, and three grandchildren.
Along with Sherri, Terry served for over twenty-five years in children's ministry in a congregation in Des Moines, writing skits, taking on dramatic roles and directing children's choirs and musicals.
Whether teaching Bible truths or electronics, Terry loves passing truth on to younger people.
His hobbies include woodworking, SCUBA diving, football, NASCAR, BBQ, and motorcycle riding. He also has training and/or certification in EMT-A, ERT, firefighting, lifeguarding and first aid.
Raised in southern Iowa, Sherri feels right at home here at camp.
Growing up on a farm just a few minutes from camp, she learned to love horses.
Besides raising four children, each grown and on their own now, Sherri was Director of Children's Ministries for First Federated Church in Des Moines for over sixteen years.
Her oversight of youth programs along with being a mother and grandmother, gave her opportunity to develop many skills in ministering to kids and their families.
With her husband, Terry, she has had opportunity to minister to families through parenting classes.
While in Des Moines, Sherri led a group of Des Moines area Children's Pastors/Directors in monthly meetings for the purpose of networking and training.
In addition, home-based business ventures have been a significant part of her life allowing opportunities to gain experience in marketing, accounting, leadership, management and team building. Hobbies include, horseback riding, gardening, reading, knitting/crocheting, motorcycle riding, bicycling, decorating and puzzling!
---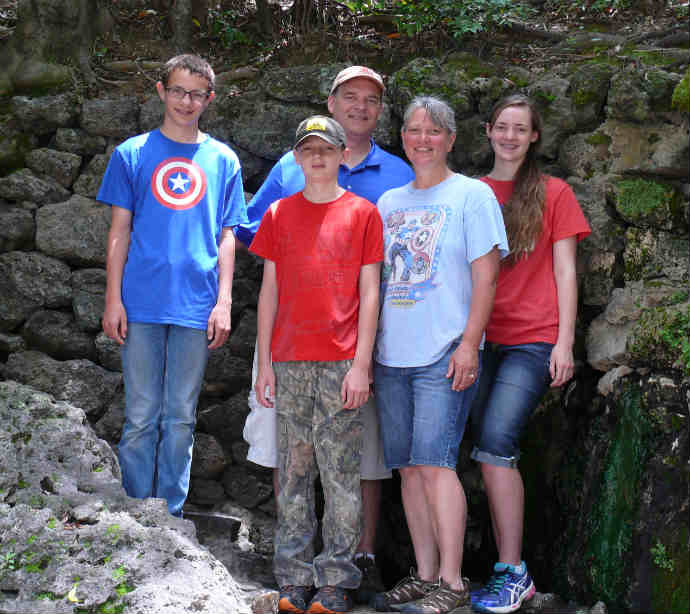 Paige Carroll, Camp Naturalist
Paige has been a volunteer at camp, along with her family, for many years.
Professionally, she serves as a Supervising Teacher for the Home School Assistance Program, Davis County Schools.
She holds a BS in K-12 physical education, teaching and biology from Southern Baptist University, Bolivar, MO.
She has an MS in biology from the Institute in Creation Research, Dallas TX.
An advocate for Biblical creationism, Paige serves in the summer as the camp "Naturalist", or as we prefer, "Creationist", bringing attention to truth which God has revealed through His created universe.
Along with her husband, David (a physical therapist), she has a daughter Brianna and two sons, Kaleb and Micah, all at home.
They live on an acreage with llamas, sheep, emus and so much more… and not far from camp